Are you looking for your Italian Ancestors and you don't know from where to start? Do you only have the name and surname of your ancestor and without knowing how, when and where he/she embarked, and how did he/she get to America? You want to rebuild your Italian family genealogy, but do you believe you have to invest a lot of money for it? Don't worry! Here I have the solution!
Before continuing, if you want to reconstruct the history of your Italian ancestors and you lack data or documentation to do so, do not worry. Now you can access to a huge database of birth, marriage and death certificates and organize them in a modern online family tree. Just click the link below for more information: CLICK HERE TO BUILD YOUR FAMILY TREE.
Here I will show you a tool that will make easier your genealogical search, free of charge and usable from your place. Impossible to find something better than this. Let's get started!
How do I look for my Italian ancestors?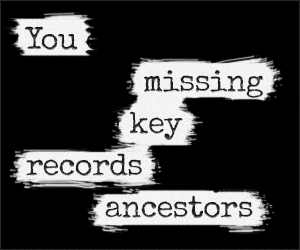 Here you have a list of the main tools available on Internet to search for Italian ancestors by last name. Don't forget that if you do not succeed with one don't lose hope and try the other ones; remember above all that whatever the results are, you should cross the information, only then you can get closer to your goal.
Stop talking then, here you have the tools you need for your research. Have fun!
1

International Center for Italian Emigration Studies

The International Center for Italian Emigration Studies (CISEI) has published more than 10 million names and surnames of Italians who emigrated to Latin America between the 19th and 20th centuries. A whole bank of genealogical information that will help us a lot in our investigation on the port records of our Italian ancestors. To begin the search of your Italian ancestors click on the following link: SEARCH DATA IN CISEI
2

MyHeritage

MyHeritage is a company specialized in analysing the DNA of its users to establish family connections with other users in the world. Thanks to this service, together with the creation of online family trees, MyHeritage has managed to collect more than 13 million documents between birth, marriage and death certificates. All these records are available exclusively to its subscribers, who daily continue to feed their databases with more and new documentation about their ancestors. In Italy this service very popular and successful, so if you are looking for information about your Italian Ancestors, lost relatives in Italy or missing Italian documentation, it is very likely that you'll find it here, or that you'll even find a branch of the family tree of your lost Italian relatives. Give a look to the search engine, and if you want to go further, I suggest you to subscribe by clicking the following link: SEARCH DATA IN MYHERITAGE
3

Family Search

Who does not know this genealogical project? Undoubtedly the most commonly used by Italian descendants. The A, B, C of all our genealogical searches. While it is true it is very popular, one of its weaknesses is that it depends a lot on its collaborators, so sometimes it turns out that it is disappointing when we are about to get to the good bit with our genealogical research. That's why if you are interested in using it as a search engine, you should always return to it to see its updates. To consult Family Search database, click on the following link: SEARCH DATA IN FAMILY SEARCH
4

Portale antenati

This official portal of the Italian State is the answer to all our genealogical inquiries. I am more than sure of it. As you well know, until a few years ago, to have access to the records of our Italian ancestors we had to write letters or emails to the communes and wait for them to reply. Well, they must have received so much physical and electronic correspondence to the communes, that one day the Italian State decided to scan everything and make digital records available to all users on Internet. The good thing about this project is that today it's a true titan of the genealogical information, here you can find the records of your ancestors for FREE, and best part is that all the documents are official, so you will consult certified data. If you want to have a look, and at the same time to practice your Italian, click the following link: SEARCH DATA IN PORTALE ANTENATI
5

Ancestry

Ancestry is a company specialized in the creation of family trees and DNA tests. It is one of the most famous in the Anglo-Saxon world and its databases extend to Latin America. It has a powerful search engine for birth, marriage and death certificates, as well as diverse documentation such as vintage newspaper clippings as well as census data, ship sail and arrivals. Without doubt another essential tool for our genealogical search. If you want to know more, you can click the following link: SEARCH DATA IN ANCESTRY
6

Our articles

Here we take the liberty of suggesting you our articles published in the Italian Ancestors section, where you can find several options to search for data of your ancestors. We always want you to be successful in your research, but if that's not the case, don't give up, the data you don't find today, you will most likely find them tomorrow, and you must not give up just like that, you have to struggle. If you are interested in checking our articles, click here: ITALIAN ANCESTORS

I hope you find all this information useful. Remember to share this article with your friends and family. See you soon!
You should also read